Cutting the costs of everyday motoring
Running a car everyday costs a surprising amount of money. The cost of running a car is about to hit an all-time high, according to the AA: 58p per mile, up from 33p per mile in 1988 (based on a mid-sized car). The reasons? Fuel prices have climbed to a record level; road tax for high-emissions cars could soon rise to £400 a year (Thank god for tax exemption); insurance and garage bills are up; even parking now costs about 40% more than it did just seven years ago;
PetrolPrices.com, a fuel price comparison website, predicts a litre of unleaded could cost as much as £1.50 by the end of the year
For those not tempted by overpriced train tickets and irregular bus services, what are the options?
Well here are a few money-saving tips and tricks for frugal classic motoring, from cutting fuel costs to getting the cheapest insurance possible.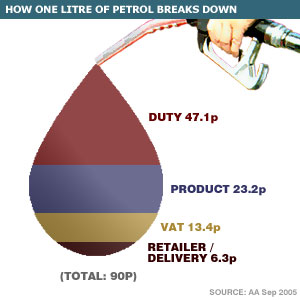 Refueling for less

For those of you not already in the know, there is a great website which can compare diesel and petrol prices on forecourts in your area (www.petrolprices.com). Enter your postcode and the site will find the cheapest fuel prices within a 10-mile radius. Also it is worth keeping an eye out for 24 hour unmanned petrol stations. These let you pay by card at the pump, and as they do not have to overheads of staff and a shop the fuel prices are often much lower.

Cutting your fuel consumption

It is surprisingly easy to reduce your fuel consumption, avoiding sudden acceleration and braking will make the most marked difference, try to retain a steady speed.
Check your tyre pressure Underinflated tyres can increase fuel consumption by up to 3%.

Get rid of the excess weight. Carrying useless junk in the boot of your car costs petrol.

Tune your car. A well tuned car will use fuel more efficiently than one that isn't. Spend a little time getting your engine running at its best and safe pounds in wasted fuel. (Tuning your car with a vacuum gauge, Guide to setting up SU Carburettors)


Cut-price Cover

The rule with insurance is simple: it always pays to shop around. Price comparison websites make this easier. Often classics are second cars and most insurers take this into account, add to this limited mileage and the price drops further. If the price is still too high for your liking and you don't mind paying to make a few modifications to your car, you should think about fitting an immobiliser or battery cut off switch. These simple security devices can knock £££'s of your insurance costs and easily pay for themselves over the years.